The design brief was to improve the visual appeal of the modern house with a new front garden design using complimentary hard landscape materials and planting.
Before: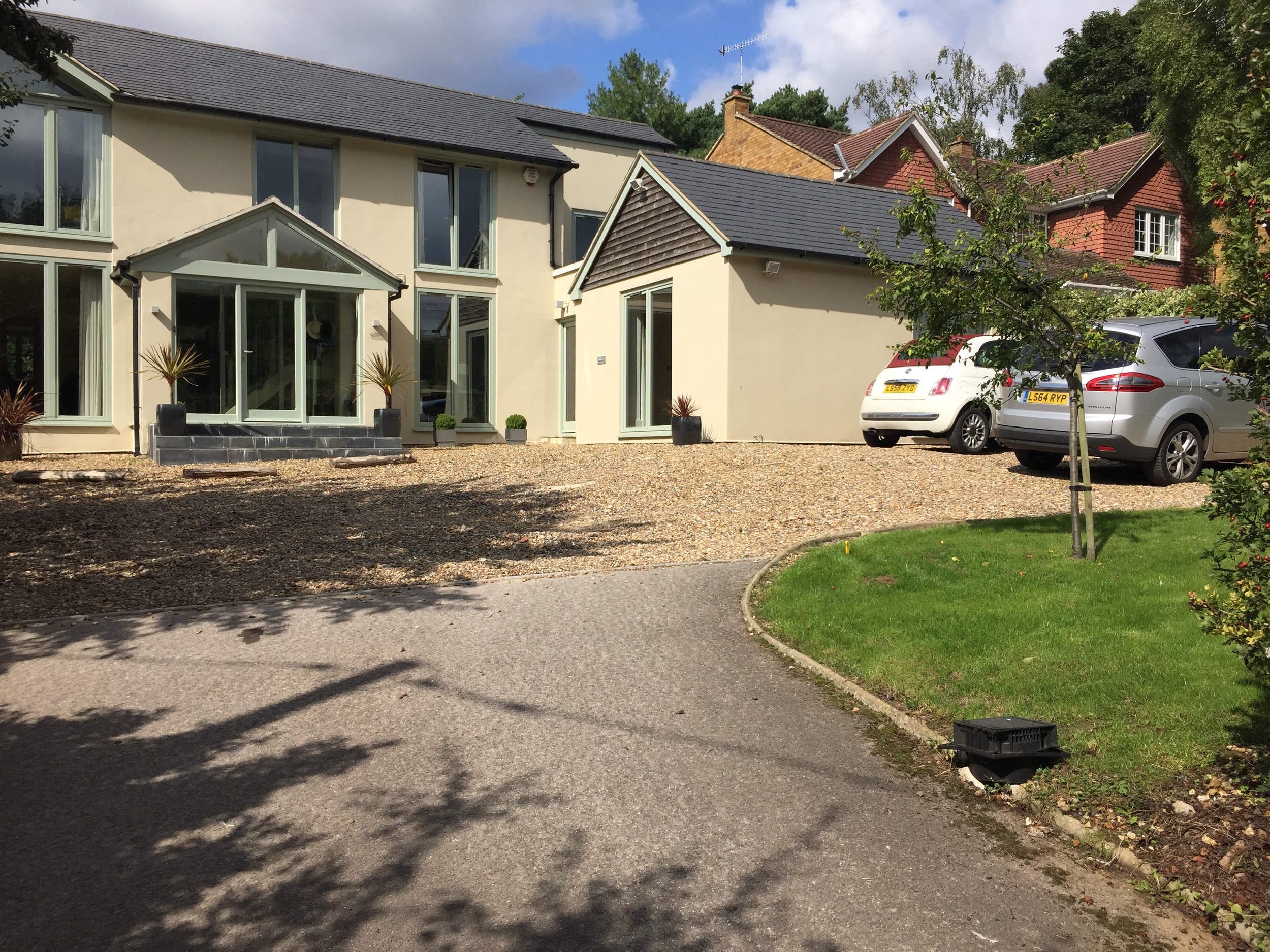 The design work had to include a small terrace area for breakfast outside the dining room windows, but most importantly a stable gravel surface that could fit 4 cars. A large amount of concrete needed to be taken out from old foundations.
The planting had to be lush and green with year round interest. We chose a granite sett as edging and matched colours to the greens of the house windows and render. We also laid a mesh to hold the gravel in place.
The concept design:
The finished garden and driveway just after planting and a few weeks after planting:
AFTER: